Jonathan Gagnon
Residential and Commercial Real Estate Broker
RE/MAX du Cartier
About
---
As an University of Montreal's graduate in the field of labor relations in addition to obtaining in 2008 my diploma in real estate brokerage, I have been practicing in the real estate field as a residential and commercial broker since. In addition, I previously worked as a self-employed property manager. Having long evolved in the real estate field, I have therefore developed a solid expertise both in terms of maintenance and renovation of buildings as in their marketing. My academic training and my real estate expertise have allowed me to sharpen my skills in listening to the needs of the client according to the real estate reality as well as in the accuracy of qualitative evaluation of the building and its value on the market. My innate sense of observation, planning and organization allows me to be amost the solidiest and more convincing negotiaters. My mission today is to help you realize your real estate project to the end whether it is to sell or buy with professionalism!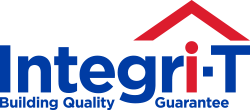 The key to solving latent (hidden) defects.
The Integri-T plan is a guarantee offered to buyers and sellers who want peace of mind in the event of latent defects. This unique coverage exclusive to RE/MAX provides financial protection to buyers and sellers in case of a claim.
Learn more